News
HC MULTI ESENS TAKES BIG STEP TOWARDS SUPERLIGA

HC DRACHEVO – HC MULTI ESENS 31-34 (15-15)
Venue: "Krume Kepeski" hall in Skopje. Referees: Aleksandar Vukashinovski and Mirko Trajkovski.Delegate: Cane Kurtovic
HC DRACHEVO: Hristov, Dabevski 4, Ristovski, Dimovski 2, Bozinov, Dimov 2, Stojanov 4, Petkovski 5, Stojanovski, Angelovski, Andovski, Angelkovski 4, Badarevski, Veljanoski, Duka 10
Seven-meter throws: 1/1 Suspensions: 10 min.

HC MULTI ESENS: Shtakovski, Dimevski 7, Grujevski, Dimitrievski1, D. Uzunchev 12, Trichkovski 5 Omeragic 1, Velkov, Ermanoski, Mladenovski, T. Uzunchev, Jordanov 3, Karasmanakis 2, Kostovski 3, Georgievski
Seven-meter throws: 8/10 Suspensions: 12 min.

In a game against HC Drachevo, HC Multi Esens recorded a 34-31 away win, bringing their total wins to13 out of 13 completed rounds. With 39 points, they now have an 11-point advantage over their rivals, with five matches left in the season. The game, held at the "Krume Kepeski" hall in Skopje, saw the home team in the lead throughout the first half, at times with a six-goal difference (13-7).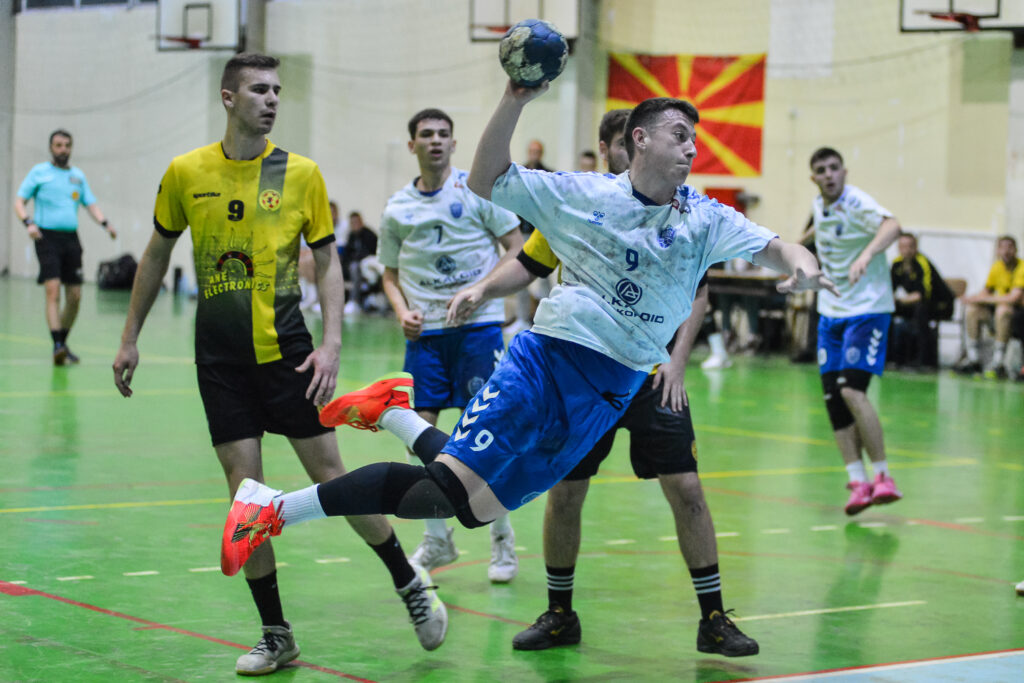 However, HC Multi Esens showed character, increased their rhythm, and went on a 5-0 run, reducing the score to 12- 13 and putting pressure on the home team. At halftime, the score was tied at 15-15. At the start of the second half, Branko Angelovski led boys, obviously refreshed, took a 17-15 lead and continued to increase the pressure, reaching a 26-20, 27-21 lead.
Despite the home team's attempt to return to the game and reducing the difference to minus two goals with five minutes to go, HC Multi Esens kept their cool and did not allow a result drama. The win marks a significant step towards the Superliga for HC Multi Esens, following their victory over HC Aerodrom in the last round.