News
WE LEFT THE DERBY AGAINST HC VARDAR WITHOUT POINTS
VARDAR 1961 – ALKALOID 28-25 (12-13)
Hall: "Jane Sandanski" in Skopje. Referees: Nachevski and Bozinovski.
HC Vardar: Tomovski (11 def.), Manaskov 8, Stoilov 4, Morales 4, Georgievski 3, Dobrkovikj, Karapalevski
3, Chuvara, Lazarevski 1, Savrevski, Taleski 6, Atanasovski, Kjosevski, Mishevski, Gogov
Penalty throws: 3/3 Exclusions: 10 min.
HC Alkaloid: Trajkovski (13 def.), Galevski, Markoski 1, Stojkov 1, Mladenovikj 2, Serafimov 5, Ilieski 2,
Stojkovikj 6, Mitev 2, Gjorgiev 1, Simonoski 2, Ivanoski 2, Omeragikj, Todeski, Kofiloski 1, Petkovski 1
Penalty throws: 3/6 Exclusions: 4 min.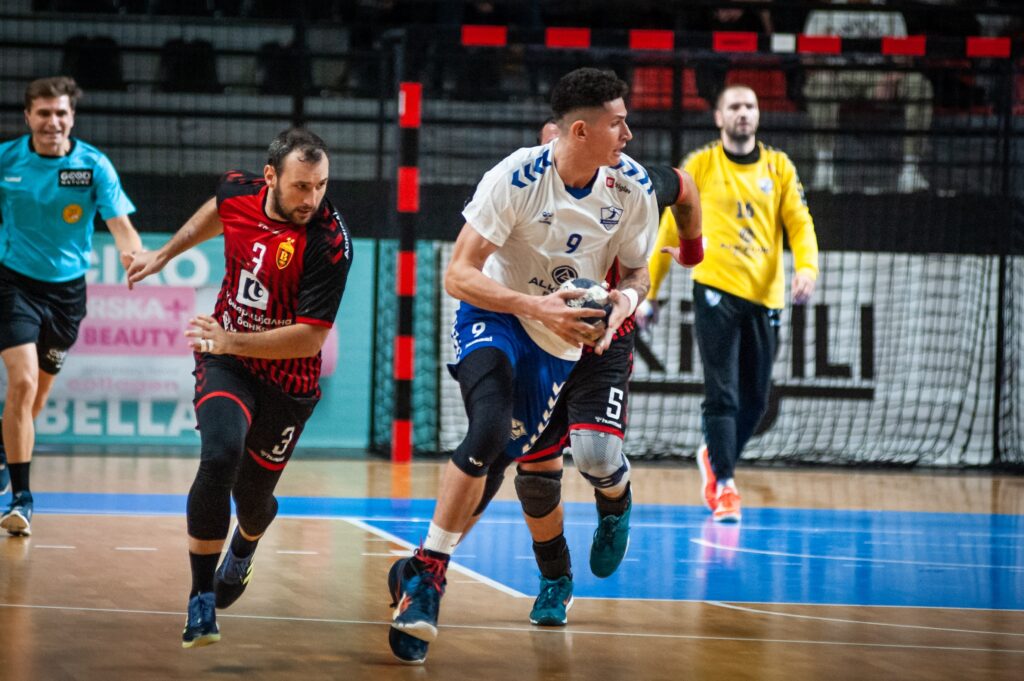 In the Super League derby match of the fourth round, HC Alkaloid visited the team of HC Vardar 1961 at
SC "Jane Sandanski".
There was an even score throughout the match. The more experienced home team had a lead of 7-4
and 12-9, but our young handball players showed character, whereby the defense game and good
transition allowed us to take control over the pitch, and with a 4-0 run HC Alkaloid left with a score of 13
-12 at halftime.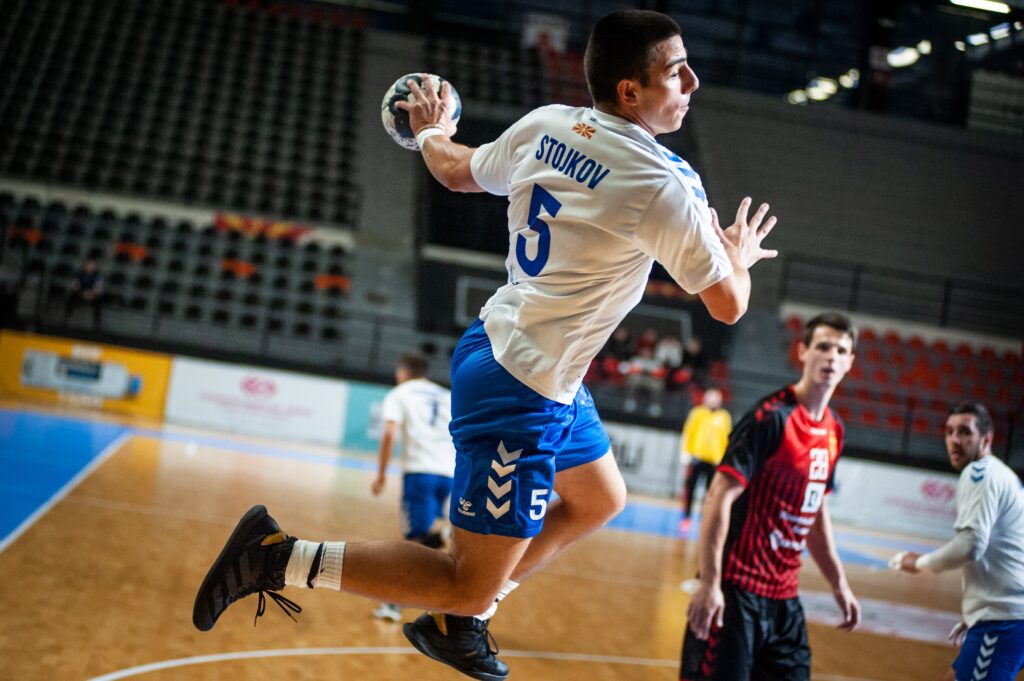 There was no lack of excitement in the second half either. The home team managed to take a 21-17 lead
at one point in the 45 th minute, but after the time-out requested by Kiril Lazarov, our team took the lead
again with a 5-0 run.
The match was uncertain until the very end, and the opponent's greater experience allowed them to
reach a final score of 28-25.