News
HC MULTI ESSENCE'S DOMINATION CONTINUES
HC MULTI ESSENCE – ZRK GOLDEN ART 30-21 (17-6)
Sports venue: "Avtokomanda" in Skopje. Referees: Ilija Davidovski and Boban Stojanovski. Delegate: Mitko Gjorgievski
HC MULTI ESSENCE: Shtakovski, Dimevski 5, Grujevski 1, Dimitrievski 2, D. Uzunchev 2, Trichkovski 1, Omeragikj 5, Velkov, Ermanoski, T. Uzunchev 2, Prodanovski, Jordanov 4, Karasmanakis 2, Ninovski 1, Kostovski 4, Georgievski 1
Seven-metre throws: 3/3 2-minute Suspensions: 4 min.
ZRK GOLDEN ART: Spasovski, Karakalashev, Gligorov 2, Stojmenov 1, Stamenkovikj 4, Stefkov, Stojanoski
4, Trajkov, Angeleski 3, Bozinovski 2, Petroeski, Terzievski, Siljanov 2, Leshnikoski 2, Ashtalkoski 1,

Seven-metre throws: 1/1 2-minute Suspensions: 4 min.

HC Multi Essence maintained their championship dominance with 16 wins in as many games. Our team,
which is now the season champion and a future member of the Super League with three rounds
remaining, outperformed ZRK Golden Art and won convincingly, 30-21.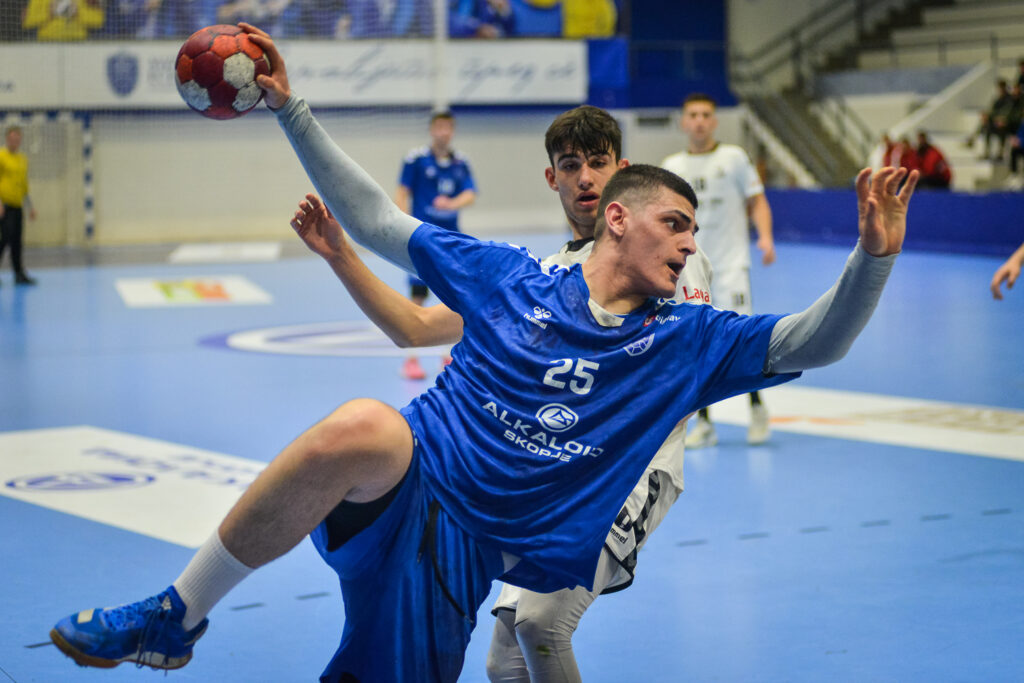 Despite having previously won the championship cup, the HC Multi Essence handball players were
motivated in today's match and removed any doubts about the winner in the first half, which they won
17-6. The game became more relaxed in the second half, but the gap remained steady, and the victory
was never jeopardized.
There are still two rounds remaining in the championship, in which our team will compete against HC
Aerodrom and HC Drachevo.