News
HC ALKALOID WINS ANOTHER BIG DERBY!
HC ALKALOID – HC BUTEL SKOPJE 21-19 (9-9)

Sports venue : "Jane Sandanski" in Skopje. Referees: Sasho Krkachev I Gjoko Kolevski. Delegate: Marjan
Ognjanovski
HC Alkaloid: Trajkovski, Cvetkovski, Galevski, Dimevski, Markoski 1, Stojkov 2, Mladenovikj 1, Serafimov
7, Ilieski, Mitev, Gjorgiev 3, Ivanoski 1, Simonoski 1, Omeragikj, Kofiloski 1, Petkovski 4
Seven-metre throws: 4/8 2-minute Suspensions: 6 min.

HC Butel Skopje: Blazhevski, Ivanovski, Subashevski, Mladenovski 1, Gjeorgievski 3, Nikolov 6, Krstevski,
Mojsoski, Spasovski 1, Petrushevski, Stojchevikj 1, Manaskov 1, Jeftikj 3, Vasilevski 1, Cvetkovski,
Davitkovski 2
Seven-metre throws: 5/6 2-minute Suspensions: 14 min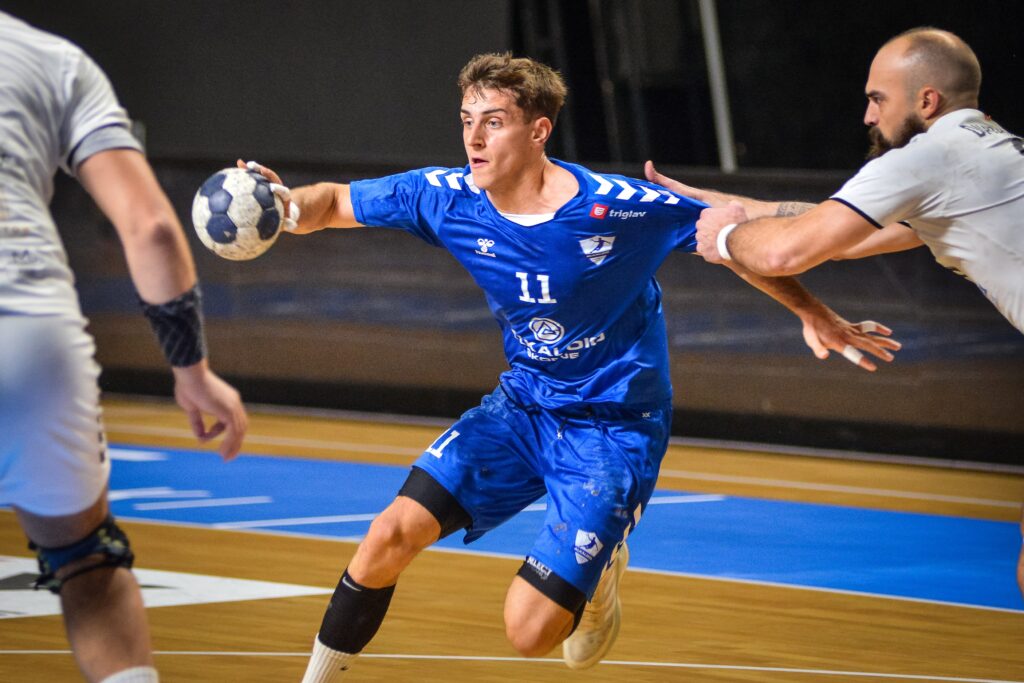 HC Alkaloid won another big championship derby. Tonight, our team celebrated a victory over Butel
Skopje (21-19) and is now alone in second place in the Superleague table with six wins from seven
games played.
This game was very different from the previous ones in the championship. It was played at a slower
pace, with many fouls, solid defenses and not a lot of goals.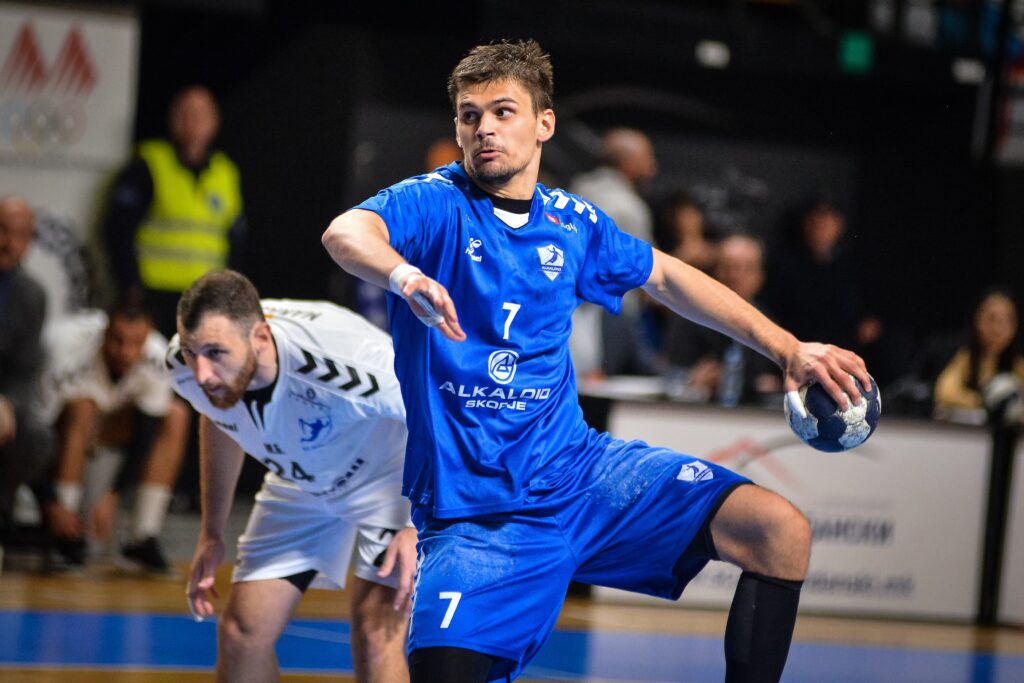 HC Alkaloid had a better start, playing their fast game at the beginning and after a short time they took a
4-1 lead. The guest team played slower and managed to punish mistakes that were made in the fast
pace, so soon the game took a different course.
The match became tough, there were fewer and fewer goals, and the game was reduced to attacks on
set defenses. Both teams had their minutes, and the score was 9-9 at halftime.
In the second half, HC Alkaloid takes the lead again, but the opposing team was always close in terms of
results.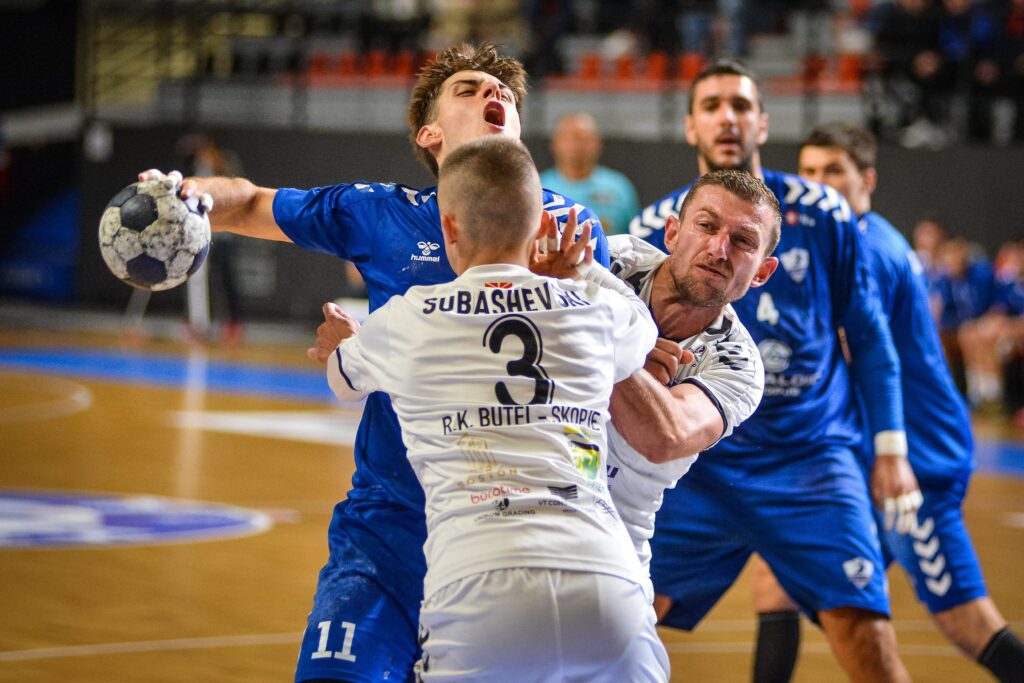 However, our team did not allow the opponent to take the lead. We controlled the score and
successfully defended the hard-earned advantage.
In the finish, a key moment was when HC Alkaloid managed to take the lead with a three-goal lead (20-
17) and with an excellent game in defense, which played the main role tonight, managed to reach many
important points.
Martin Serafimov was our most efficient player with seven goals. Aleksandar Petkovski was the second
scorer with four goals.