News
SECOND VICTORY FOR HC MULTI ESSENCE
-->

HC MULTI ESSENCE – HC VARDAR NEGOTINO 30-27 (15-14)

Venue: Avtokomanda in Skopje. Referees: Dimitar Mitrevski and Blagojche Todorovski. Delegate: Ilija Cvetkovski

HC MULTI ESSENCE: Ermanoski, Dimevski 2, Kostovski 4, Ilieski 9, Petkovski, D. Uzunchev, Petreski, Trajchev, Omeragikj 2, Vasilevski, Todeski 3, T. Uzunchev, Dimovski 5, Trajkovski, Jordanov 2, Karasmanakis 3

Seven-meter throws: 3/3 Suspensions: 6 min.

HC VARDAR NEGOTINO: Kuev, Kuzmanov 3, Keric 3, Oreshkov 3, Mitevski 2, Micev 2, Gjorgjev 2, Petrov 1, Adamovic 6, Icev, Mihajlovikj 3, Peovski 2, Jovanovski, Minic

Seven-meter throws: 2/2 Suspensions: 8 min.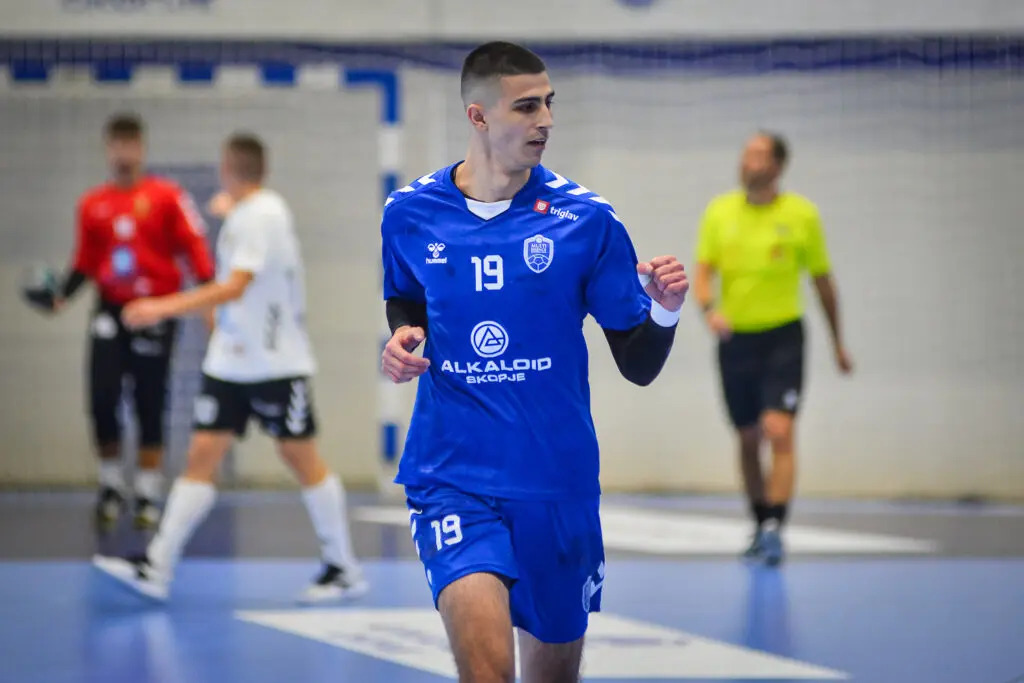 The team of HC Multi Essence scored their second Super League victory today. Our young handball players outperformed the team of HC Vardar Negotino (30-27), bringing their total points to six.
The score was even throughout the first half of the game. HC Multi Essence took the lead with 2-1, after which the visiting team had a minimal advantage or there was a draw (5-5, 6-6). Then the teams exchanged the lead multiple times, with our team maintaining a narrow advantage at halftime (15-14).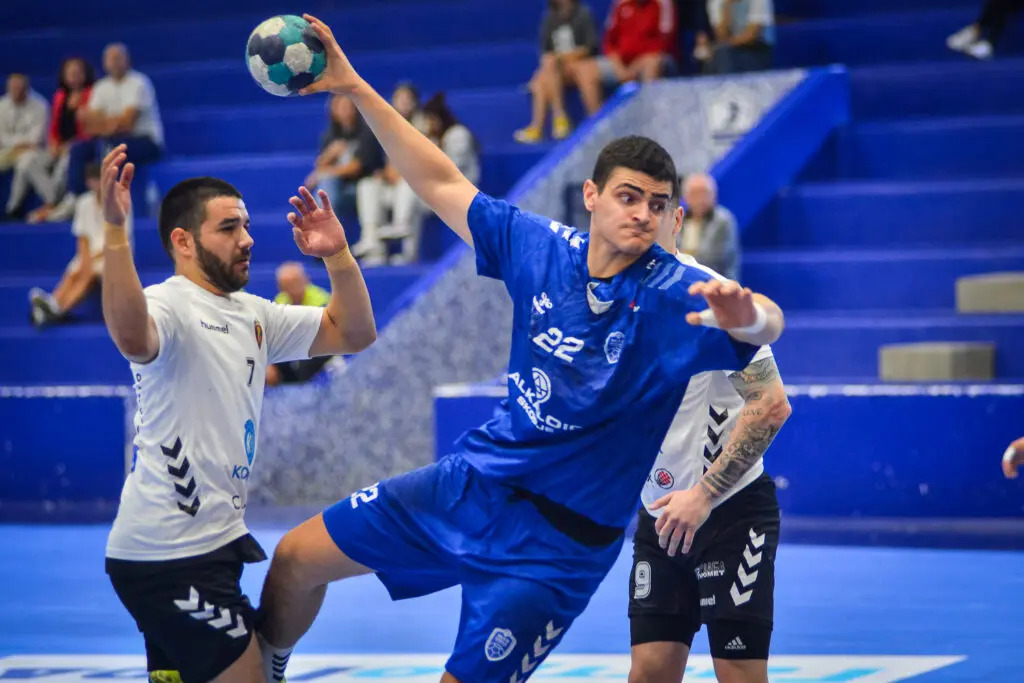 HC Multi Essence was the better opponent in the second half and quickly gained a bigger advantage (19-16, 20-17), with the key period being the second part of the half when we went from a 24-22 lead to 27-22. Those five goals were enough for us to win the match with a score of 30-27.
Bozidar Ilieski having scored nine goals was leader of the game and the team's best scorer, followed by Martin Dimovski with five and Mihajlo Kostovski with four goals scored.