News
NO POINTS FOR HC MULTI ESSENCE IN SUPER LEAGUE DEBUT
-->

HC MULTI ESSENCE – HC GOLDEN ART 25:26 (12:16)

Venue: Avtokomanda in Skopje. Referees: Rubin Sedloski and Goran Angeleski. Delegate: Ilija Cvetkoski.

HC MULTI ESSENCE: Ermonoski, Dimevski 1, Kostovski 1, Ilieski 4, Petkovski, Petreski 1, Trajchev, Omeragikj, Trajkovski, Vasilevski, Todeski 5, T. Uzunchev 1, Dimovski 5, Trajkovski, Jordanov, Karasmanakis 7

Seven-meter throws: 4/6; Suspensions: 4 minutes

HC GOLDEN ART: Trajkovski 1, Onchev 2, Gligorov, Daev 4, Shilegov 7, Jankovski 1, Goshevski, Daskalovski, Stojanoski, Milanov 8, Leshnikoski, Bozhinovski, Milosheski 1, Drpljanin 2, Bardakoski, Gajiкј;

Seven-meter throws: 0/0; Suspensions: 4 minutes
HC Multi Essence failed to win any points in its Super League debut. Our young team played on par, both in terms of their game and the score, against the more seasoned HC Golden Art. However, they were unable to turn their drawn shots into goals, ultimately succumbing to a narrow 25-26 defeat.
HC Multi Essence remained an equal opponent throughout the game. The final two-three minutes of the first half proved pivotal, as HC Golden Art managed to net three consecutive goals after holding a slim lead, heading into halftime with a 12-16 advantage.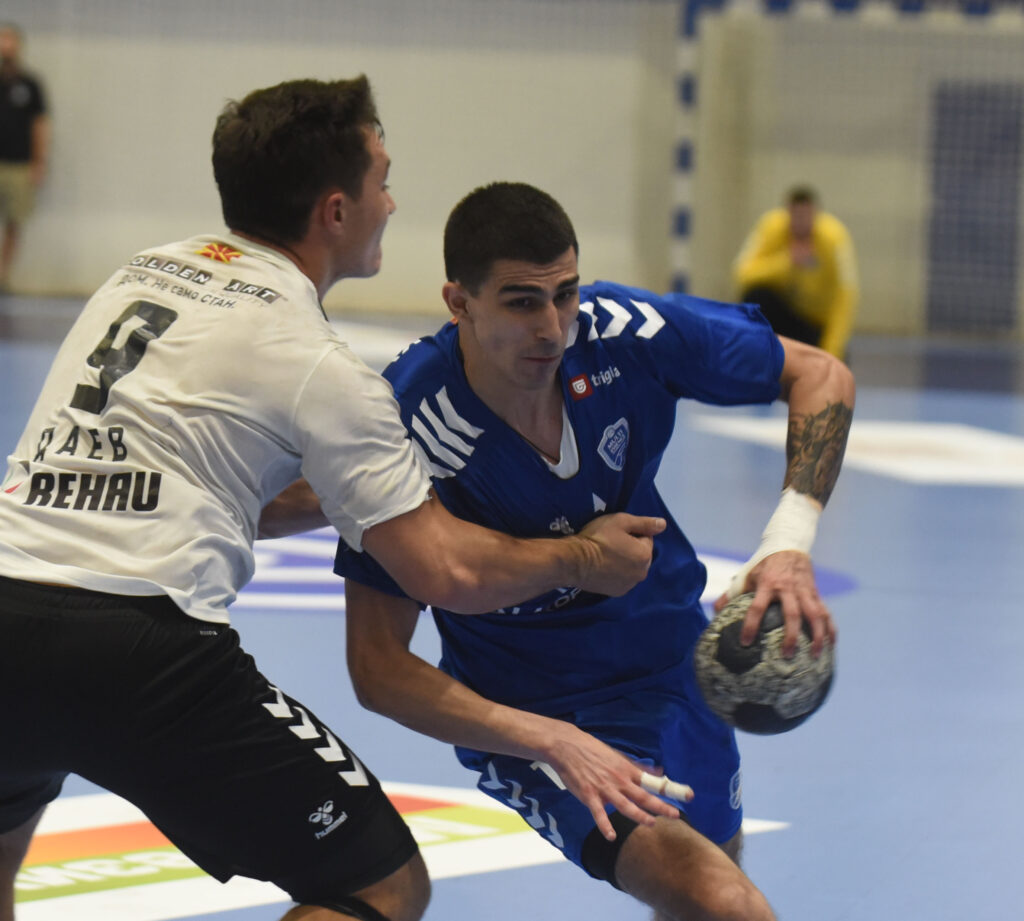 In the second half, HC Multi Essence was more active and deliberate, orchestrating a 6-2 run to reduce the deficit to two goals, thereby restoring the match's uncertainty.
At times they managed to reduce the deficit to only minus one, but luck eluded them during critical moments.
In the closing minute, with the score at 25-26, HC Multi Essence had a promising attack and a favorable goal-scoring position, but the opposing goalkeeper made a crucial save, sealing the final score at 25-26.