News
HC MULTI ESSENCE LOSES TO HC BUTEL SKOPJE
-->

HC BUTEL SKOPJE – HC MULTI ESSENCE 31-23 (16-10)

Venue: Jane Sandanski in Skopje. Referees: Gjoko Kolevski and Sasho Krkachev. Controller: Marjan Nachevski

HC BUTEL SKOPJE: Blazhevski, Andrevski 1, Pejkovski 2, Stojanovski 2, Gjeorgievski 2, Nikolov 4, Krstevski 1, Ivanic 5, Stojanoski, Spasovski 6, Georgiev, Jeftic 5, Vasilevski, Mihajlovikj 2, Cvetkovski, Davitkovski 1

Seven-meter throws: 2/3 Suspensions: 6 min.

HC MULTI ESSENCE: Ermonoski, Dimevski 2, Kostovski 1, Ilieski 5, D. Uzunchev 2, Petreski 1, Trajchev, Trajkovski, Vasilevski 1, Todeski, T. Uzunchev 3, Dimovski 1, Trajkovski, Jordanov 5, Karasmanakis 2

Seven-meter throws: 2/2 Suspensions: /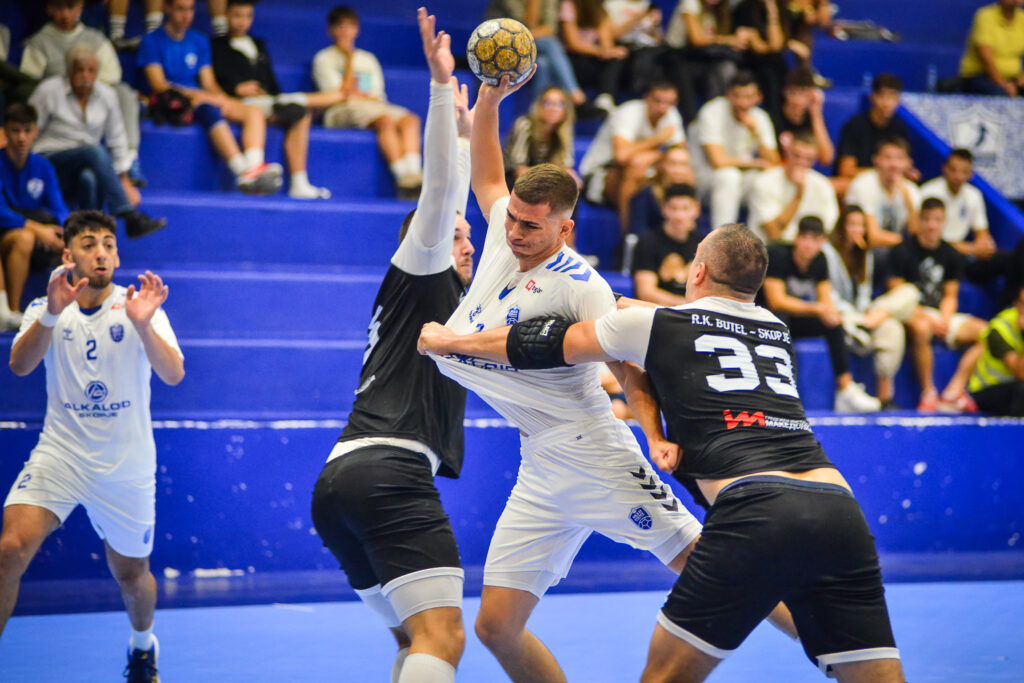 HC Multi Essence failed to pull off an upset against the seasoned and senior team of HC Butel Skopje in the 10th round of the men's Super League.
This evening, during their visit at the Jane Sandanski arena, the young players of HC Multi Essence played to a score of 23-31, thus the points were claimed by HC Butel Skopje.
The outcome of the match was determined midway through the first half, following HC Multi Essence's brief 5-3 lead, the home team found a good tempo, embarking on a 7-0 streak. This propelled them to a 10-5 advantage, and by halftime, they extended the lead by another goal, heading into the break with a score of 16-10.
The score was balanced in the second half, with the home team maintaining a secure lead ranging between five and seven goals (19-14, 22-27, 25-18…).
Towards the end, the pace quickened, featuring smooth transitions but also numerous missed opportunities from both teams, concluding the match with a score of 31-23.