News
HC MULTI ESSENCE FAILS TO SURPRISE FAVORITE
-->

HC MULTI ESSENCE – HC E. PELISTER 26-36 (13-17)

Venue: Avtokomanda in Skopje. Referees: Rubin Sedloski and Goran Angeleski. Controller: Aco Nikolovski

HC MULTI ESSENCE: Ermonoski, Dimevski 5, Kostovski, Ilieski 3, Petkovski, D. Uzunchev 2, Trajchev, Omeragikj 2, Ivanoski, Vasilevski, Todeski, T. Uzunchev 5, Dimovski 4, Jordanov, Karasmanakis 5

Seven-meter throws: 2/2 Suspensions: 8 min.

HC E. PELISTER: Ghedbane, Kizikj, Cehte 2, Kuzmanoski 2, Tajnik, Borzas, Tankoski 2, Kosteski 6, Nielsen 2, Wilson, Petrovic 11, Petar Atanasijevikj 1, Gjorgovski 3, Peshevski 2, Pavle Atanasijevikj 4, Stevanovic 1

Seven-meter throws: 3/4 Suspensions: 6 min.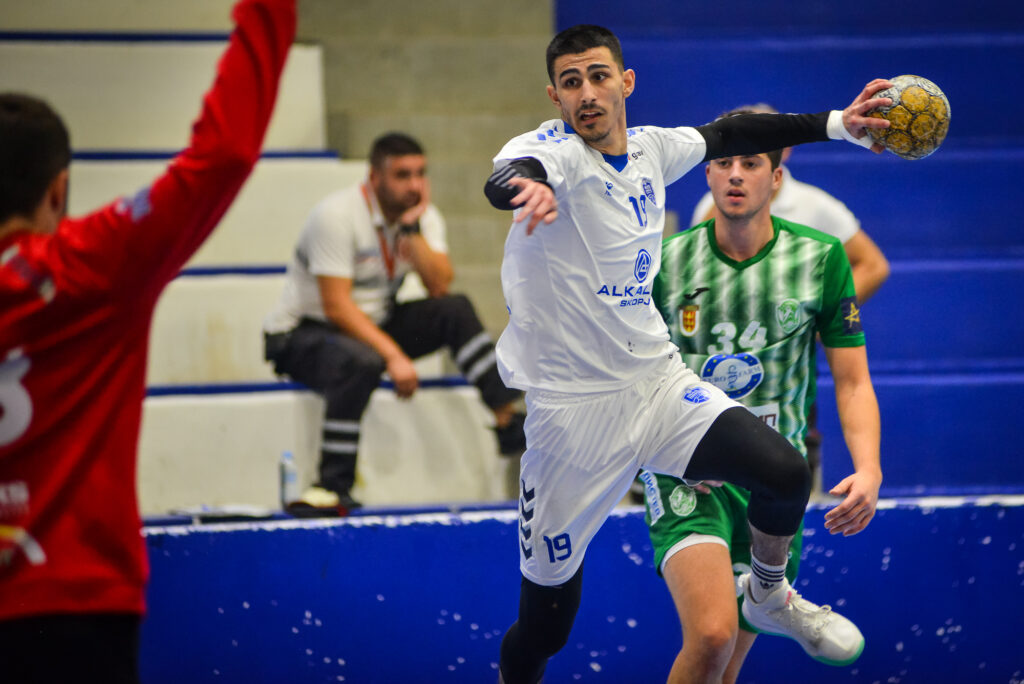 HC Multi Essence faced one of the group favorites today, HC E. Pelister. The latter outperformed our team and with a final score of 36-26 won the points from the championship duel held at the Avtokomanda arena.
The start of the match proved challenging for our young team, resulting in a rapid deficit (1-4, 3-9). However, they managed to level the score, and by halftime, HC Multi Essence had cut the deficit to two goals, heading into the break with a score of 13-17.
The second half of the match maintained a similar tempo, with the visiting team extending their lead to double digits. The score largely revolved around that margin until the end of the game. Ultimately, the match concluded with a final score of 26-36.
David Dimevski, Todor Uzunchev and Valentin Karasmanakis were our team's top scorers netting five goals each.
As the international break is approaching, in the next round, scheduled for the second week of November, HC Multi Essence will be facing HC Butel Skopje in the away court.