News
HC MULTI ESSENCE FAILS TO SECURE POINTS IN DUEL AGAINST GOLDEN ARТ
-->

HC GOLDEN ART – HC MULTI ESSENCE 30-21 (15-10)

Venue: Jane Sandanski in Skopje. Referees: Ismail Metalari and Nenad Nikolovski. Delegate: Dushko Kamishevski

HC GOLDEN ART: Daskalovski, Trajkovski 4, Onchev 1, Gligorov, Daev 4, Stamenkovikj, Shilegov 5, Jankovski 5, Goshevski 4, Stojanoski, Milanov, Leshnikoski, Milosheski 5, Drpljanin, Bardakoski, Gajikj 1

Seven-meter throws: 1/1 Suspensions: 6 min.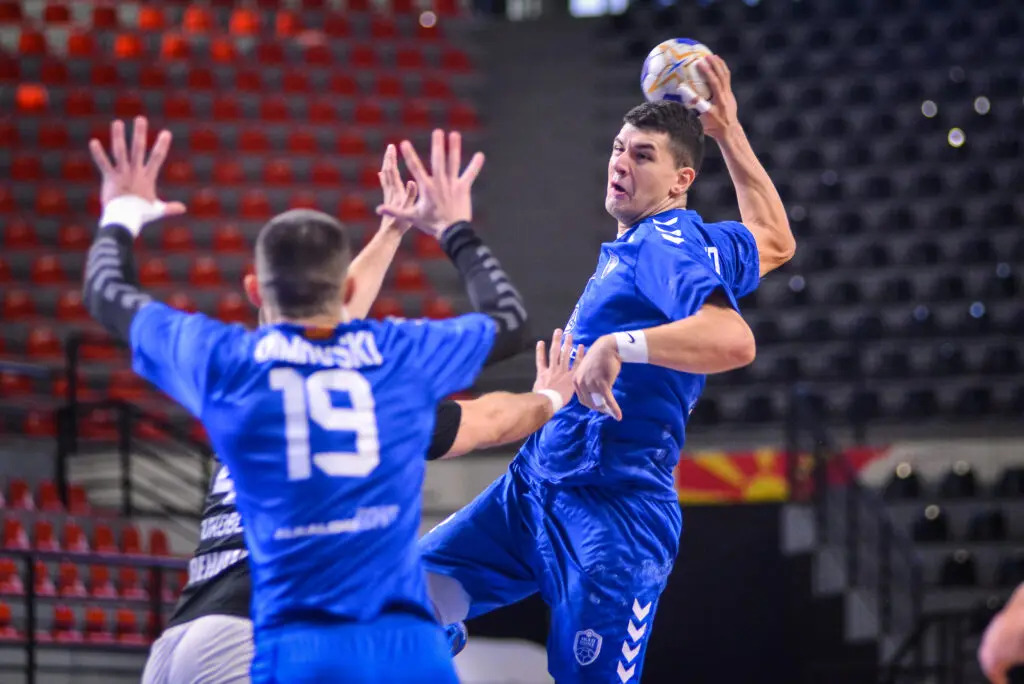 HC MULTI ESSENCE: Ermanoski, Dimevski, Kostovski, Ilieski 5, Petkovski, D. Uzunchev, Petreski, Trajchev, Omeragikj 2, Vasilevski, Todeski, T. Uzunchev, Dimovski 1, Trajkovski, Jordanov 5, Karasmanakis 5
Seven-meter throws: 4/4 Suspensions: 4 min.
The team of HC Multi Essence failed to mount a comeback against HC Golden Art. This afternoon, our young players left empty-handed after their match with the new rival from Skopje at the Jane Sandanski arena.
The match ended with a final score of 30-21. During most of the first half, HC Multi Essence was evenly matched with the opponent, but from a score of 9-8, the home team embarked on a 6-2 run, leading to a 15-10 halftime advantage.
The second half played out in a similar fashion, with the home team ultimately securing a 30-21 victory and winning the points.