News
HC MULTI ESSENCE CONCEDES POINTS TO FAVORED TEAM
-->

HC MULTI ESSENCE – HC VARDAR 1961 24-33 (9-16)

Venue: Avtokomanda in Skopje. Referees: Metodija Ilievski and Mihajlo Ilievski. Controller: Dragan Nachevski

HC MULTI ESSENCE: Ermanoski, Dimevski 4, Kostovski 2, Ilieski 2, D. Uzunchev, Petreski, Trajchev, Omeragikj 4, Trajkovski, Vasilevski, Todeski, T. Uzunchev 2, Dimovski 1, Trajkovski, Jordanov 2, Karasmanakis 7

Seven-meter throws: 1/1 Suspensions: 6 min.

HC VARDAR 1961: Tomovski, Gogov, Jagurinovski 5, Alarov, Georgievski 5, Karapaleski, Yasuhira 1, Hanser, Lazarevski 1, Srdanovic 5, Nikolic 8, Dukic 5, Atanasovski 2, Stojanovski 1, Kjosevski, Melo

Seven-meter throws: 2/2 Suspensions: 2 min.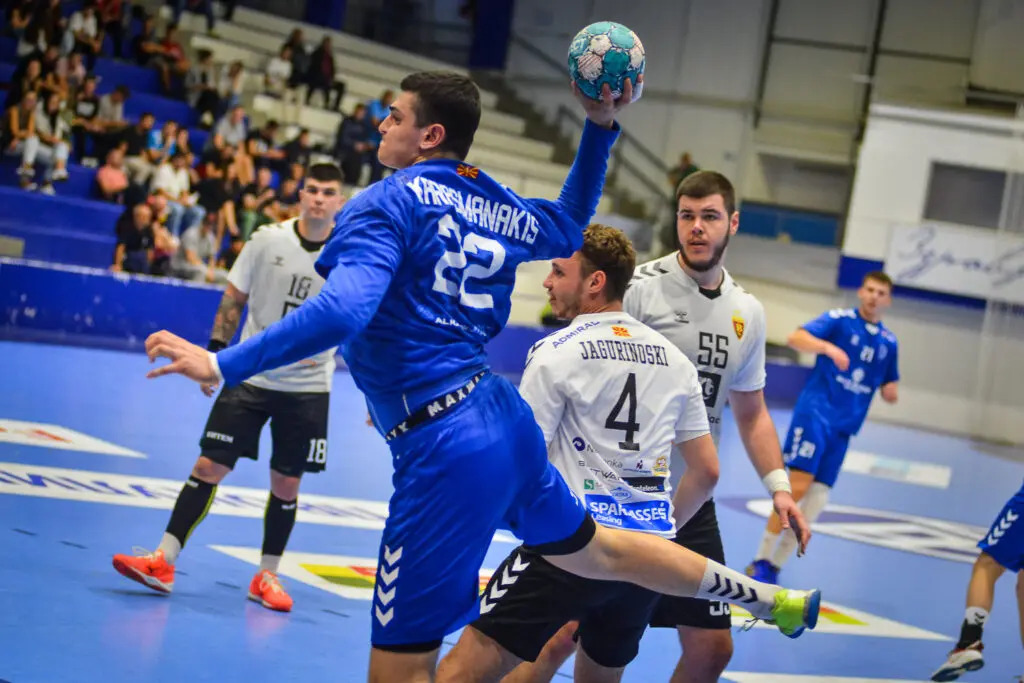 HC Multi Essence faced the favored Vardar 1961 in a match at the Avtokomanda arena where the home and away roles were swapped.
The visiting team secured the points with an impressive start that resulted in a substantial lead on the scoreboard.
HC Multi Essence managed to reduce the gap to just six points with a 4-0 run before halftime, with the score standing at 9-15. In the second half, the visiting team once again established a comfortable lead, ultimately sealing a 33-24 win.
In the upcoming round, HC Multi Essence will have another opportunity to secure points as they take on the team of Vardar Negotino.