News
HC ALKALOID WINNING STREAK CONTINUES
-->

HC ALKALOID – CHC OHRID 30-24 (15-12)

Venue: Avtokomanda in Skopje. Referees: Gjorgji Nachevski and Slave Nikolov. Controller: Kamer Metalari

HC ALKALOID: Galevski 1 (17 saves), Djonov 2, Mladenovikj 2, Markoski, Serafimov 6, Stojchevikj, Stojkovic 1, M. Mitev 5, Gjorgiev 2, Velkovski 2, Omeragikj, Trajkoski, Bingo 6, Petkovski 1, D. Mitev, Savrevski 2

Seven-meter throws: 4/5 Suspensions: 6 min.

CHC OHRID: Brkic, Gjorgjeski, Ojleski, Andonoski, Stoilevski, Drogrishki 1, Shipinkoski, D. Andonoski 1, Taseski 3, Safranko 2, Kukoski, Krstevski 2, Sesic, Orjonikidze 6, Bojanic 6, Cirar 3

Seven-meter throws: 2/3 Suspensions: 8 min.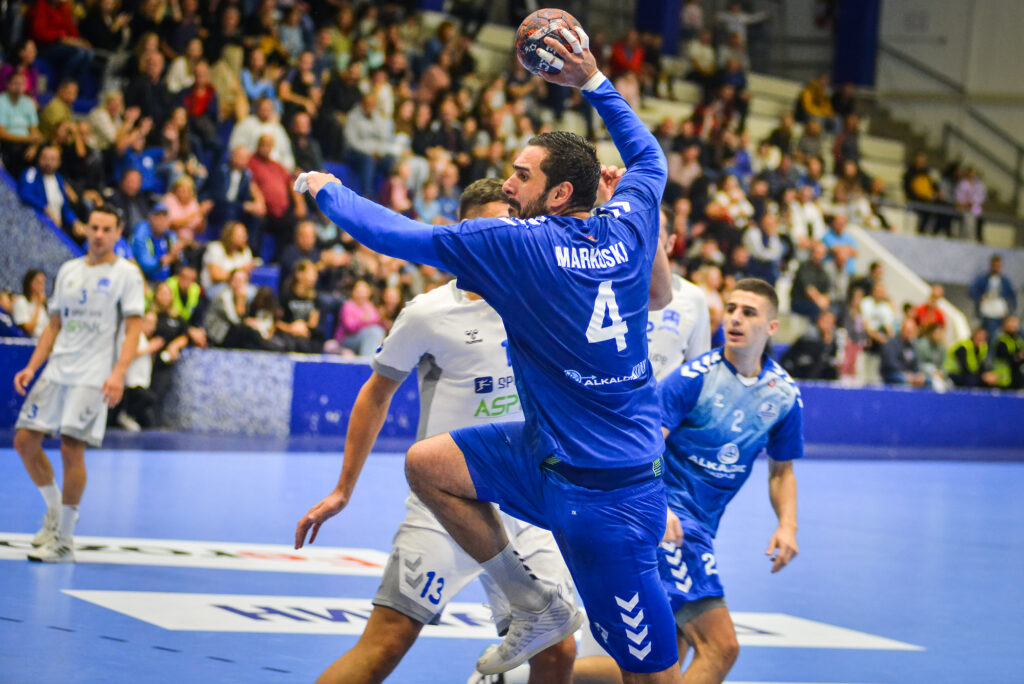 HC Alkaloid lived up to their frontrunner status and secured their ninth consecutive victory in the first phase of the Super League.
In the derby match held at the Avtokomanda arena this evening, they faced off against CHC Ohrid, one of the strongest teams in the domestic championship.
After briefly trailing 3-4, HC Alkaloid gained control of the match, establishing a 6-4 lead, which they maintained throughout the game.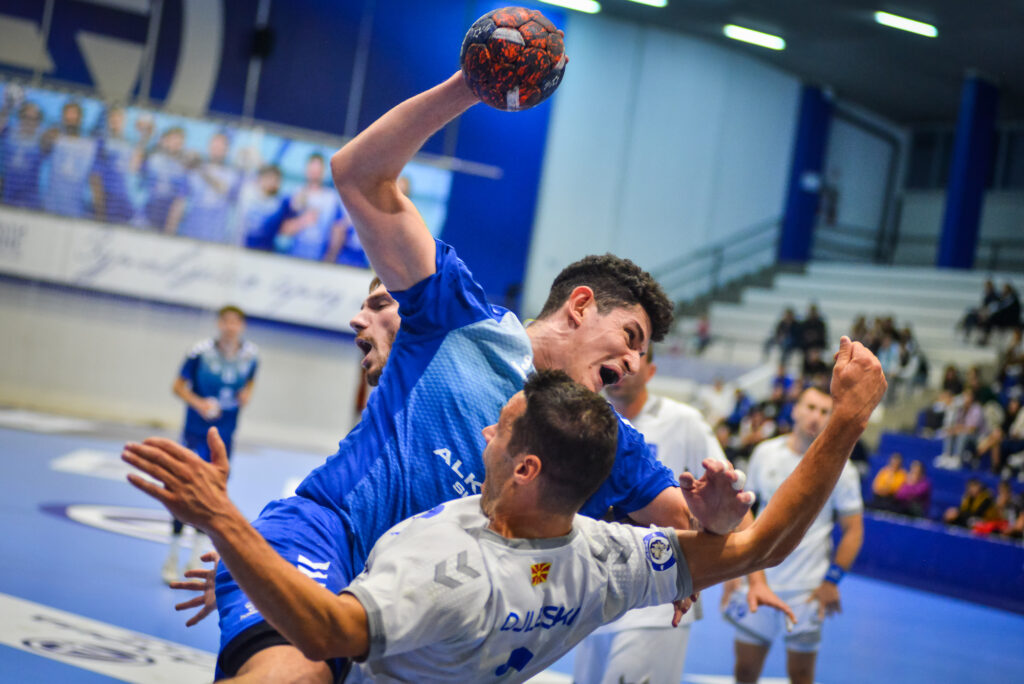 Goalkeeper Ivan Galevski emerged as the star of today's match. The 19-year-old netkeeper, who got the chance to play ahead of Blagojche Trajkoski, delivered an outstanding performance with one goal scored and 17 successful saves.
On the offensive front, Arnaud Bingo demonstrated his speed and astuteness, delivering several remarkable goals at critical junctures.
Following their 6-4 lead, HC Alkaloid extended their advantage to 10-7, maintaining a three-goal lead that carried over to halftime with a score of 15-12.
In the second half, the early minutes saw a back-and-forth exchange of goals, but HC Alkaloid eventually gained the upper hand, extending their lead to four goals (24-20), followed by 27-21, with the match concluding with a final score of 30-24.
Starting from Monday, several HC Alkaloid players will transition from their club responsibilities to their national team duties, and the next championship match is scheduled for the second week of November when they will face E. Pelister 2 in Bitola.