News
HC ALKALOID SECURES TENTH CONSECUTIVE VICTORY
-->

HC E. PELISTER 2 – HC ALKALOID 31-36 (16-22)

Venue: Boro Churlevski in Bitola. Referees: Aleksandar Vukashinovski and Mirko Trajkovski. Controller: Dragan Nachevski

HC E. PELISTER 2: Shtakovski, Markoski 3, Talevski 4, Ristevski 4, Mitrevski 7, Mircheski, Mladenov, Dimovski, Pecurica, Trpchevski 4, Kalajdjioski, Ivanovski 1, Belistojanoski 4, Jugovski, Mijuskovic, Hadzic 4

Seven-meter throws: 3/4 Suspensions: 10 min.

HC ALKALOID: Romero, Galevski, Djonov 4, Markoski 1, Mladenovikj 2, Serafimov 8, Stojkovic 6, M. Mitev, Gjorgiev 4, Velkovski 1, Omeragikj 1, Bingo 4, Petkovski 2, D. Mitev, Savrevski 3

Seven-meter throws: 3/3 Suspensions: 6 min.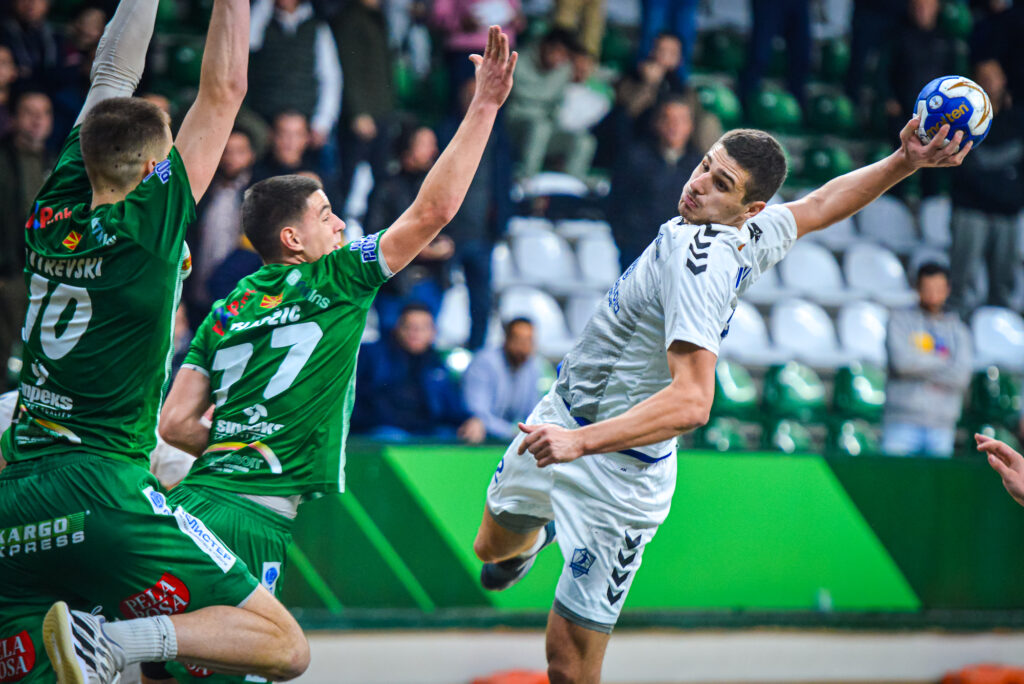 HC Alkaloid secured its tenth consecutive victory, remaining the only team with perfect record in the men's Super League. HC Alkaloid faced E. Pelister 2 as the visiting team in Bitola. Our players dominated the initial phase of the match, taking the lead with 3-0 and 5-2. They further extended their advantage to 7-3, and within the first ten minutes, they had scored twice as many goals as the opponent (8-4).
At halftime, HC Alkaloid led by six goals (22-16). The outcome remained relatively unchanged in the second half as well. HC Alkaloid maintained its lead, setting the pace, while the opponent put up resistance without any significant impact. Ultimately, our team secured a 36-31 victory. Martin Serafimov was the team's best scorer netting eight goals, while pivot Marko Stojkovic scored six goals.