News
HC ALKALOID SCORES THREE FOR THREE IN THE SUPER LEAGUE
-->

HC ALKALOID – HC EUROFARM PELISTER 2 42-29 (23-15)

Venue: Avtokomanda in Skopje. Referees: Viktor Nachevski and Danielo Bozhinovski. Controller: Marjan Ognjanovski

HC ALKALOID: Trajkoski, Galevski, Djonov 7, Markoski 2, Mladenovikj 1, Serafimov 1, M. Mitev 7, Gjorgiev 5, Velkovski, Omeragikj 1, Kofiloski 3, Petkovski 6, D. Mitev 3, Savrevski 6

Seven-meter throws: 0/1 Suspensions: 2 min.

HC EUROFARM PELISTER 2: Shtakovski, Markoski 6, Talevski 2, Ristevski, Mitrevski 4, Mircheski 2, Mladenov, Trpchevski 5, Blazhevski, Dimitrovski 2, Kalajdjieski 4, Pecakovski, Ivanovski 2, Belistojanovski 1, Mijuskovic

Seven-meter throws: 1/1 Suspensions: 6 min.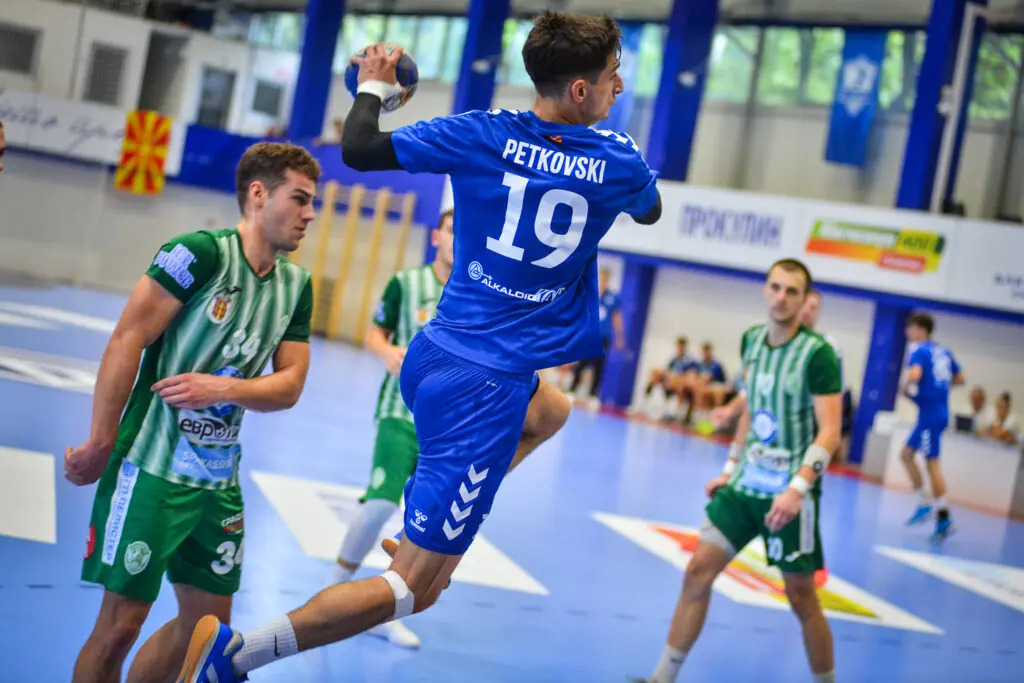 HC Alkaloid clinched their third consecutive win in the new Super League season, maintaining an unbeaten streak. In today's clash at Avtokomanda, the blue-white team faced the visiting team of HC Eurofarm Pelister 2, securing a commanding 13-goal victory (42-29).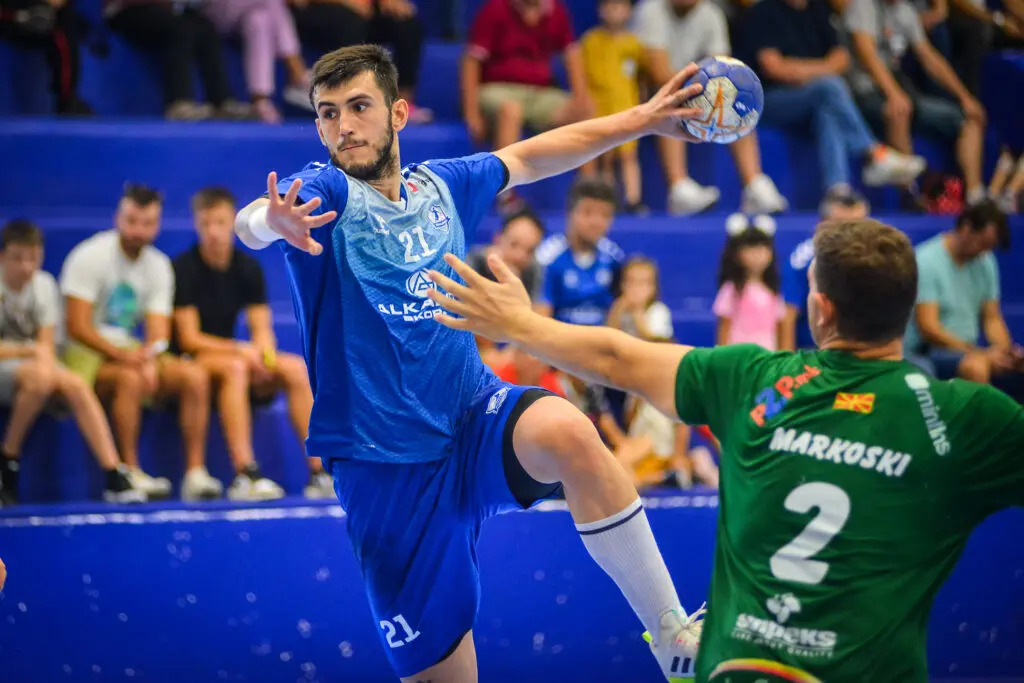 The match showcased a delightful display of fast and skillful handball from both sides, but our team outperformed their opponents. Right from the outset, our team took charge, with the defense effectively containing Bitola's handball players. The visiting team's coach, Mihail Petrovski, attempted to halt Alkaloid's progress and narrow the gap with an early timeout, even as the score distance reached 7-4, but it yielded only temporary results. Bitola's team managed to stay within a narrow deficit until the score was 10-8, after which Alkaloid expanded their lead to four points (13-19), and then six points (16-10). In the final minute, they pushed for a ten-point lead at 23-14. Nevertheless, they were unable to capitalize on this chance, and in the last attempt of the first half, the visiting team narrowed the deficit to 15-23 with a seven-meter shot.
Marko Mitev contributed six goals, while Aleksandar Petkovski and Ivan Djonov added five and four goals, respectively, as the leading scorers for HC Alkaloid in the opening half. In the second half, HC Alkaloid enjoyed a lead of up to ten goals at one point (26-16). However, the visiting team managed to stay in the game and, during the subsequent period, prevented the deficit from reaching double digits. By the 44th minute, the lead had once again extended to ten points (31-21), and then surged to an 11-goal margin before the visiting coach called for a timeout. In the last 10 minutes, Alkaloid maintained an 11-goal advantage and confidently saw the game through to the end. Our team's youngest member, Damjan Mitev, displayed several impressive moves that garnered applause from the stands.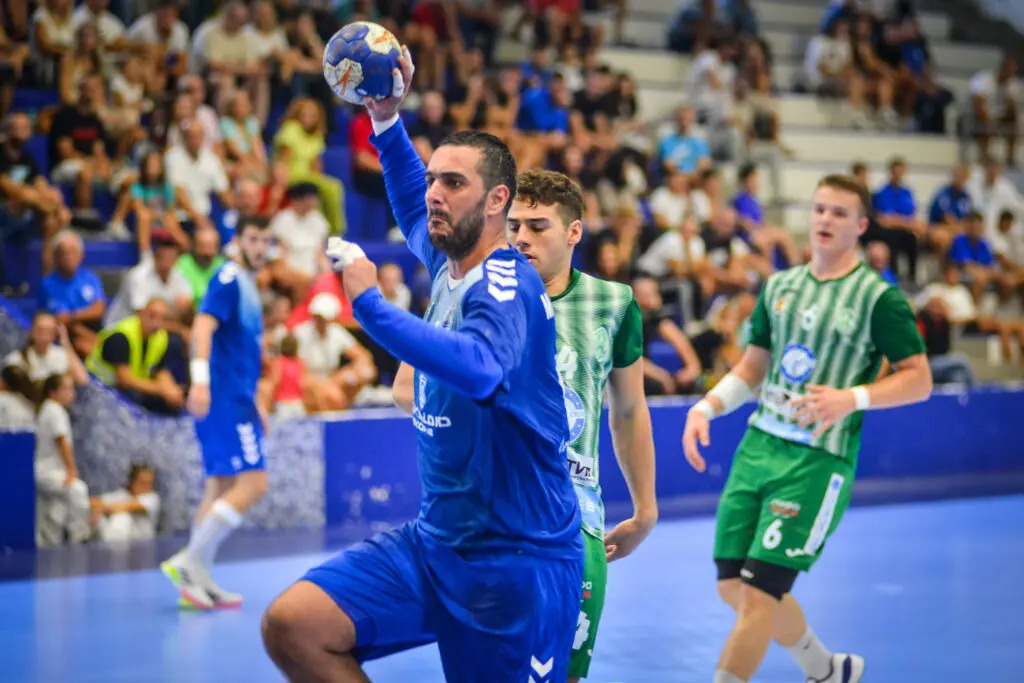 In the upcoming round, HC Alkaloid will face an away match against the team of HC Aerodrom.