News
HC ALKALOID RETURNS FROM KUMANOVO WITH THREE POINTS
-->

MHC KUMANOVO – HC ALKALOID 21-34 (9-19)

Venue: Pero Nakov SSS in Kumanovo. Referees: Ivo Georgievski and Igor Naumovski. Controller: Leri Mircheski

MHC KUMANOVO: Dimitrijevski, Kimevski, Dimitrov 2, Stojanovski 1, Gjurkovikj 3, Danevski 1, Cvetkoski, Boshkovski, Tasevski 1, Miladinovski, Ilievski 1, Bogdanovski, Simonoski 3, Ucha 9, Mihajlovski

Seven-meter throws: 2/3 Suspensions: 6 min.

HC ALKALOID: Trajkoski, Galevski, Djonov 3, Mladenovikj 9, Serafimov 6, Stojchevikj 2, Stojkovic 1, M. Mitev 3, Gjorgiev 1, Omeragikj 1, Bingo, Kofiloski 2, Petkovski 3, D. Mitev 2, Savrevski 1

Seven-meter throws: 3/5 Suspensions: 14 min.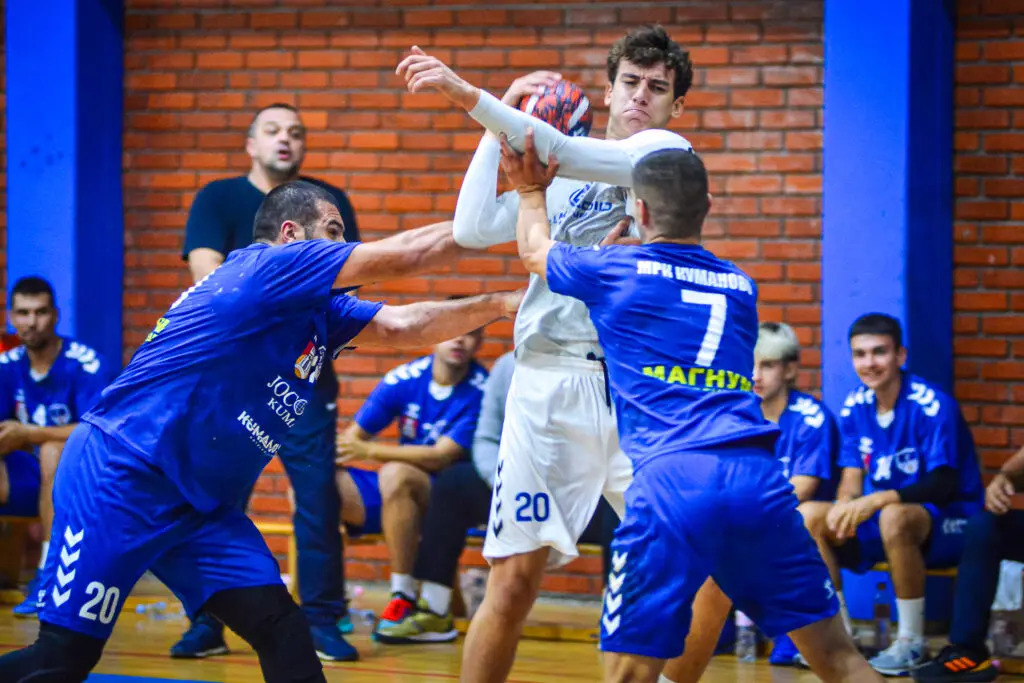 HC Alkaloid won their sixth consecutive victory in the Macedonian Super League. This evening, during their away match in Kumanovo, our team secured a 34-21 victory, maintaining their top spot in the standings. They now look forward to a highly anticipated clash with CHC Tikvesh, who have also maintained an undefeated record so far. This encounter is scheduled for Thursday.
Tonight, in Kumanovo, our team started exceptionally strong, taking the lead with 8-1. Consequently, the outcome was almost sealed after roughly ten minutes of play. HC Alkaloid continued to comfortably maintain a 7-8 goal lead and entered halftime with a commanding double-digit advantage of 19-9.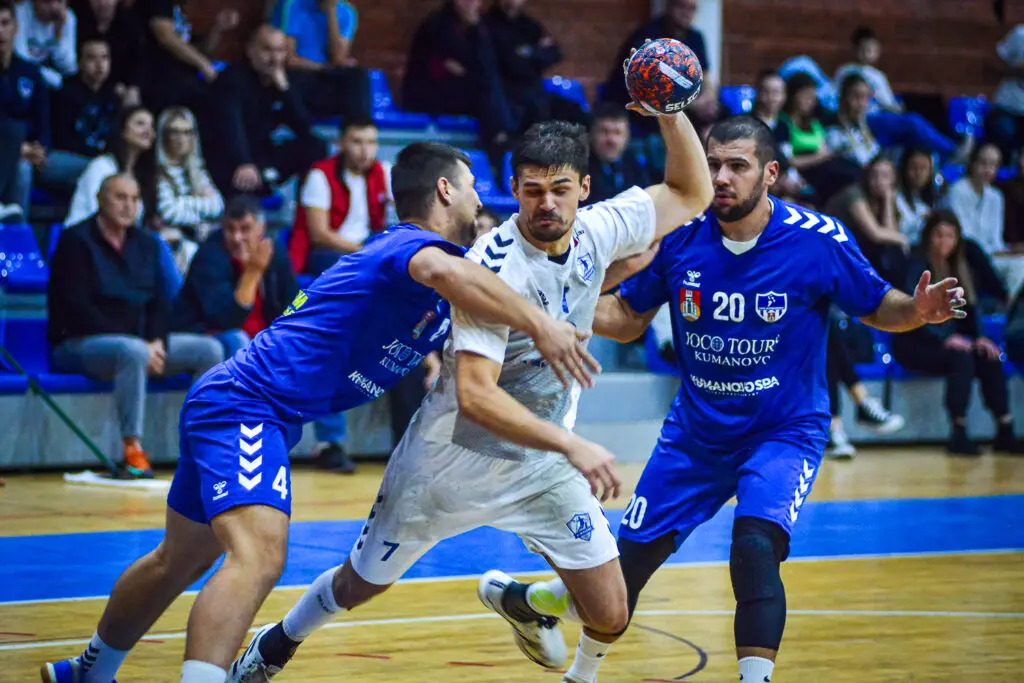 During the second half, the scores were more even, but the difference was double-digit throughout. Mihajlo Mladenovikj was the best scorer of HC Alkaloid tonight, contributing nine goals, followed by Serafimov who scored six.
HC Alkaloid's next challenge is the duel with CHC Tikvesh, scheduled for Thursday, followed by an EHF European League match against HC Vojvodina.