News
HC ALKALOID KEEPS PERFECT SCORE IN SUPER LEAGUE
-->

HC ALKALOID – HC STRUGA 38-18 (13-13)

Venue: Avtokomanda in Skopje. Referees: Mihajlo Ilievski and Metodija Ilievski. Controller: Kamer Metalari

HC ALKALOID: Trajkovski 1, Galevski, Djonov 5, Markoski, Mladenovikj 2, Serafimov 4, Stojchevikj, Stojkovic, M. Mitev 2, Gjorgiev 2, Velkovski 2, Omeragikj 3, Bingo 4, Kofiloski 5, Petkovski 7, D. Mitev 1

Seven-meter throws: 2/2 Suspensions: 6 min.

HC STRUGA: Tutenkoski, Trenchevski 5, Mulic, Savevski 1, Mladenovski 2, Jankulovski 4, Simonoski, Veljanoski, F. Mechkaroski 1, Kostoski, Boshnjak 5, Markovski, M. Mechkaroski, Guskaroski, Rikanovic

Seven-meter throws: 5/6 Suspensions: 6 min.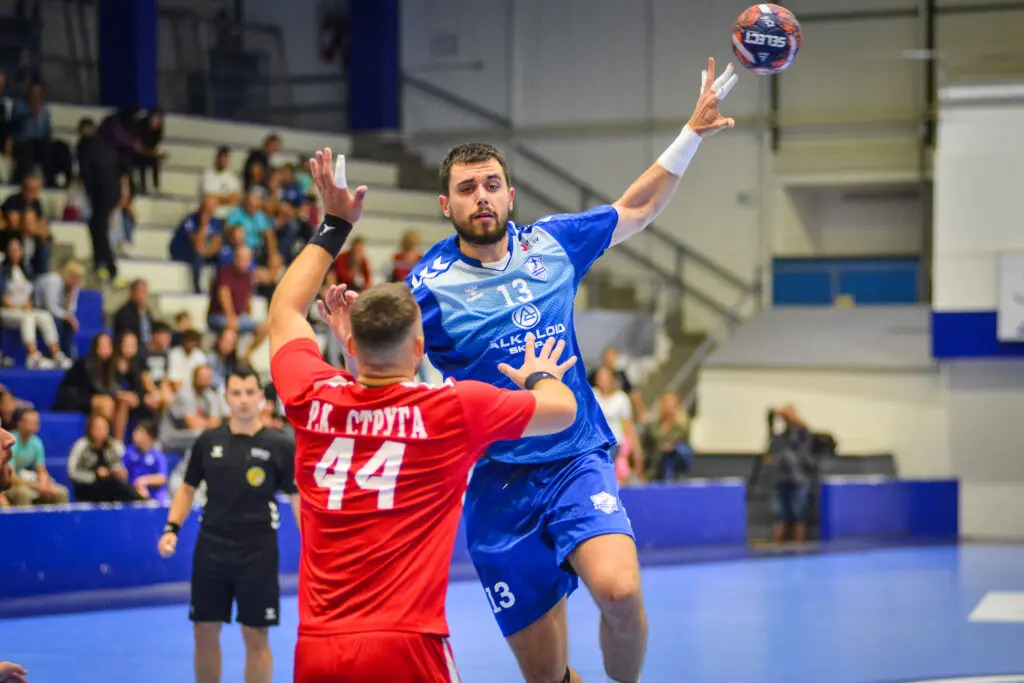 Our team started the match strongly and initially maintained control. Ivan Galevski made two saves, leading to a 4-0 run that allowed Kiril Lazarov's team to turn a 1-2 deficit into a 5-2 advantage. However, Struga's goalkeeper, Rikanovic, put up an impressive performance with five saves against our team's attacks, leveling the score for the lakeside city team. The score remained tied at 9-9, 10-10, and eventually 13-13 at halftime, with the turning point coming early in the second half.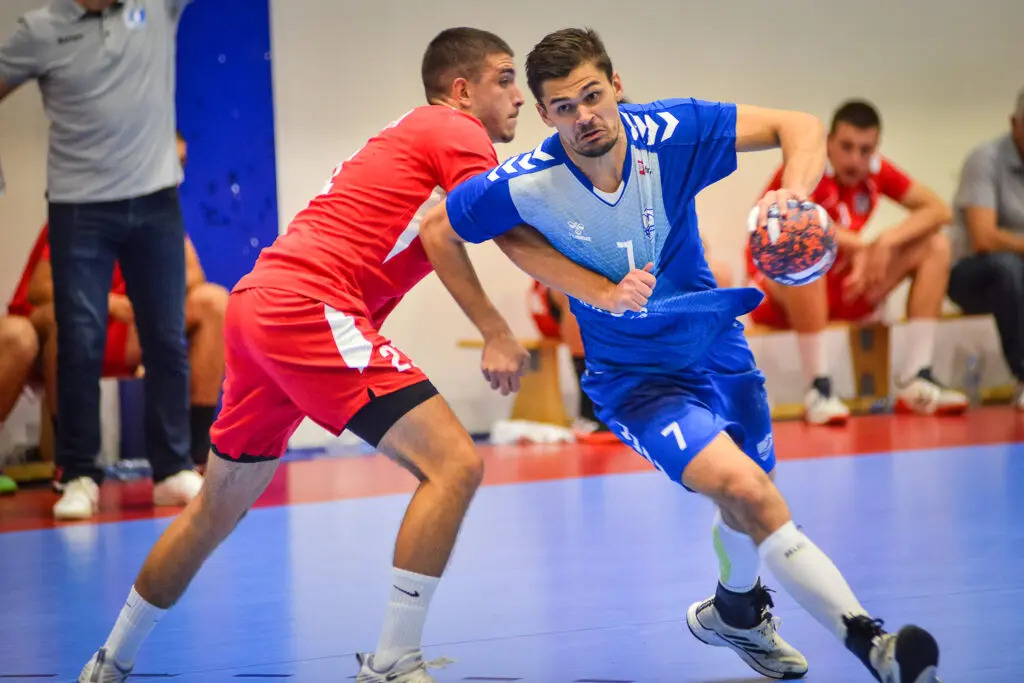 The second half presented a stark contrast to the first for HC Alkaloid. The initial half was difficult for our team, while the beginning of the second half showcased a transformed Alkaloid squad. Lazarov decided to change goalkeepers, with Blagojche Trajkovski taking the stage, coincidentally on his birthday, and making four important saves. Thus, HC Alkaloid, led by Djonov, Bingo, and Petkovski in the offensive, surged to a commanding 21-15 lead in the 40th minute of the game at the Avtokomanda arena. As the match progressed, the game became more manageable, the lead steadily expanded, and ultimately, the team secured the much-desired victory, securing a double-digit win. This marked the team's fifth consecutive victory in the Super League.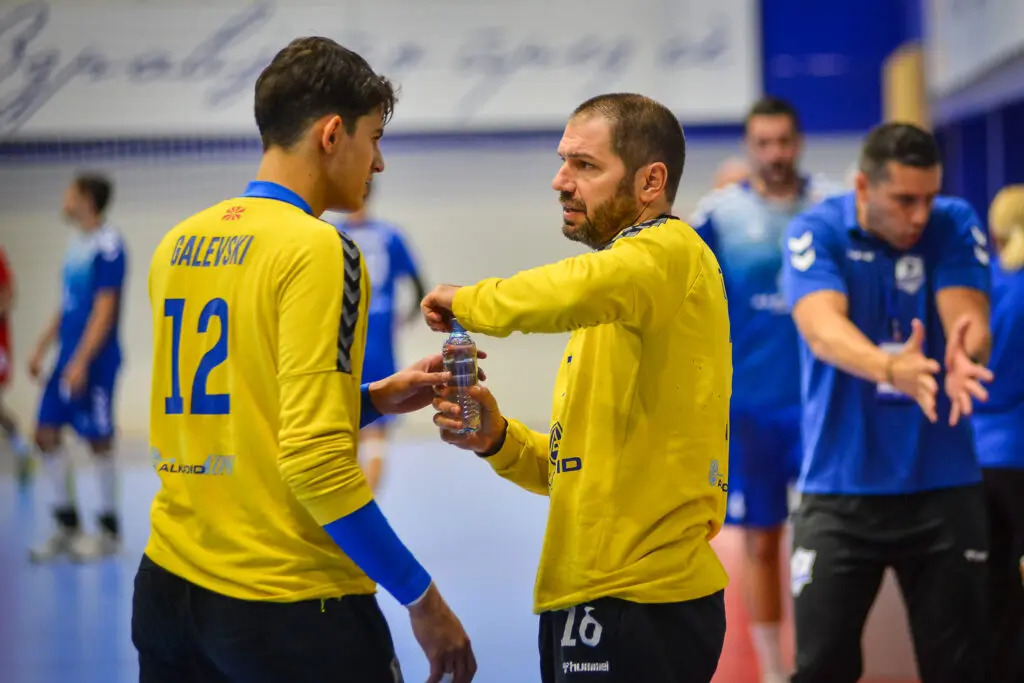 To highlight the contrasting halves, in the first part, HC Alkaloid scored 13 and conceded 13 goals, while in the second half, they managed to score 25 while allowing just five. A noteworthy highlight was Blagojche Trajkoski's birthday goal, adding to his outstanding performance, marked by a goal-to-goal contribution.