News
FOUR OUT OF FOUR FOR HC ALKALOID
-->

HC AERODROM – HC ALKALOID 30-44 (16-21)

Venue: Avtokomanda in Skopje.

Referees: Gligor Kjaev and Spasko Kjaev. Controller: Zoran Kimovski

HC AERODROM: Bogdanovski, Pajkoski 2, Meloski 1, Mitrevski 2, Kostov 7, Oltovski, Stojanovski 1, Trifunovski 2, Trajchevski 1, Boshkovski 6, Vasilev, Anakievski 4, Angjelkovski 2, Grujevski, Dimevski 2, Kizikj

Seven-meter throws: 5/10 Suspensions: 10 min.

HC ALKALOID: Trajkovski 1, Galevski, Djonov 10, Markoski, Mladenovikj, Stojkovic 3, M. Mitev 2, Gjorgiev 2, Velkovski 1, Omeragikj 2, Kofiloski 5, Petkovski 8, D. Mitev 7, Savrevski 3

Seven-meter throws: 7/7 Suspensions: 6 min.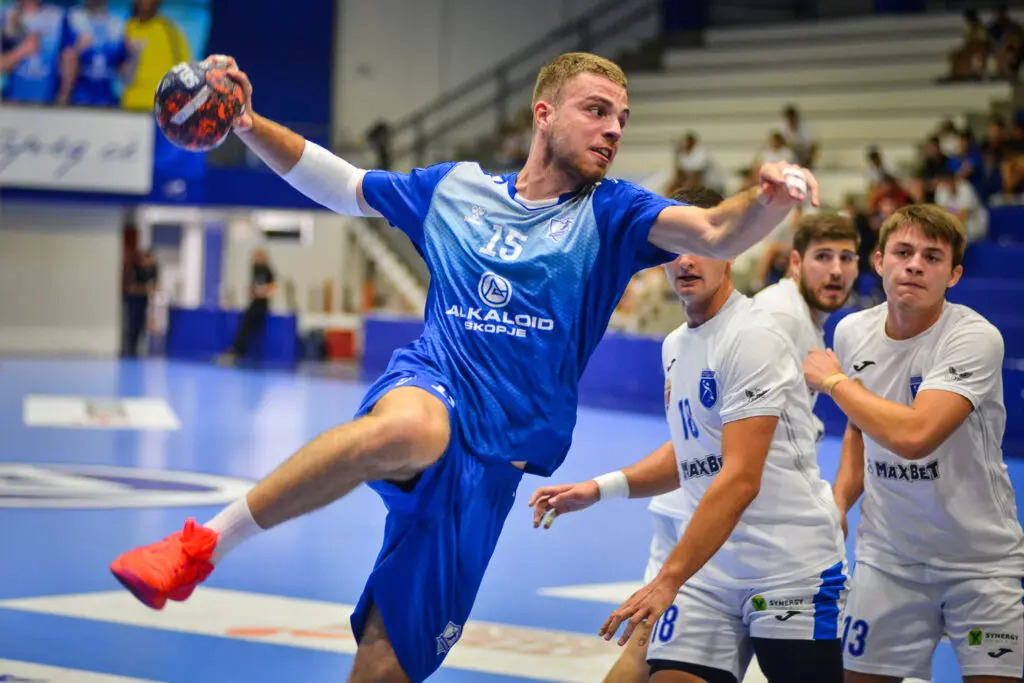 HC Alkaloid secured their fourth consecutive victory in the new Super League season, defeating HC Aerodrom as visiting team in their Avtokomanda arena. The newcomers to the Super League started the match with determination, occasionally holding the lead or levelling the score during the initial quarter of the game. The competition remained neck-and-neck throughout the first half, until they reached the score of 14-14. Then, our squad found their rhythm, embarked on a 7-2 run and concluded the first period with a 21-16 advantage.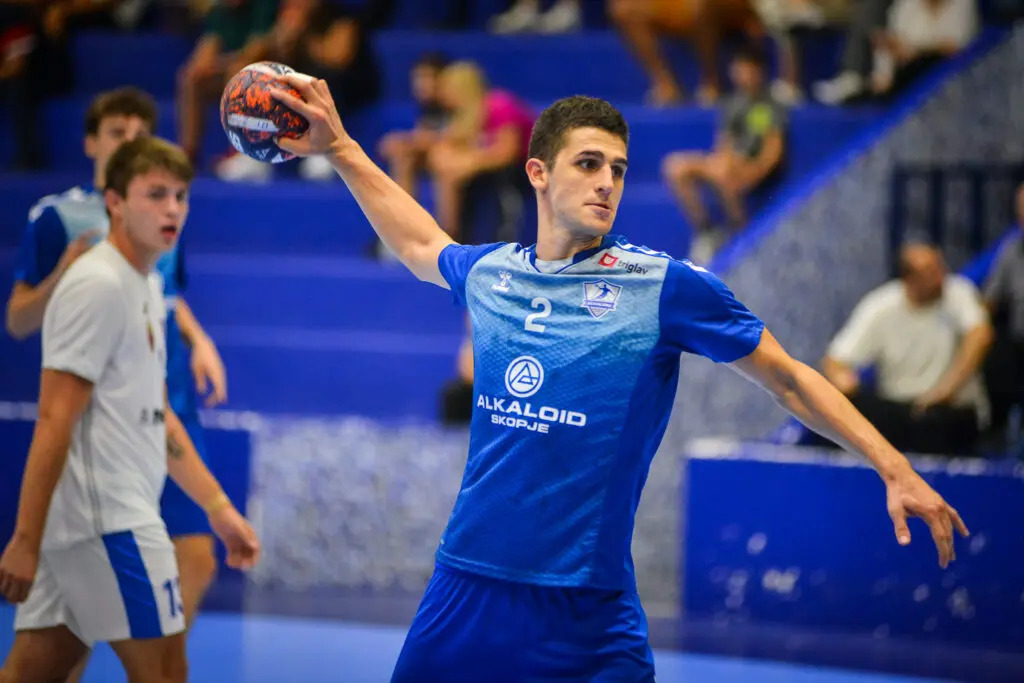 The second half took a turn in a different direction. HC Alkaloid assumed control in every aspect of the game, swiftly establishing a double-digit lead at 28-18. They then proceeded to widen the gap to impressive 15 points (33-18), securing yet another straightforward triumph.